Nestbox outside my house in Durham
Back after a year's hiatus (roofers, couldn't safely run the wire from the box to the house). A summary from 2015 is here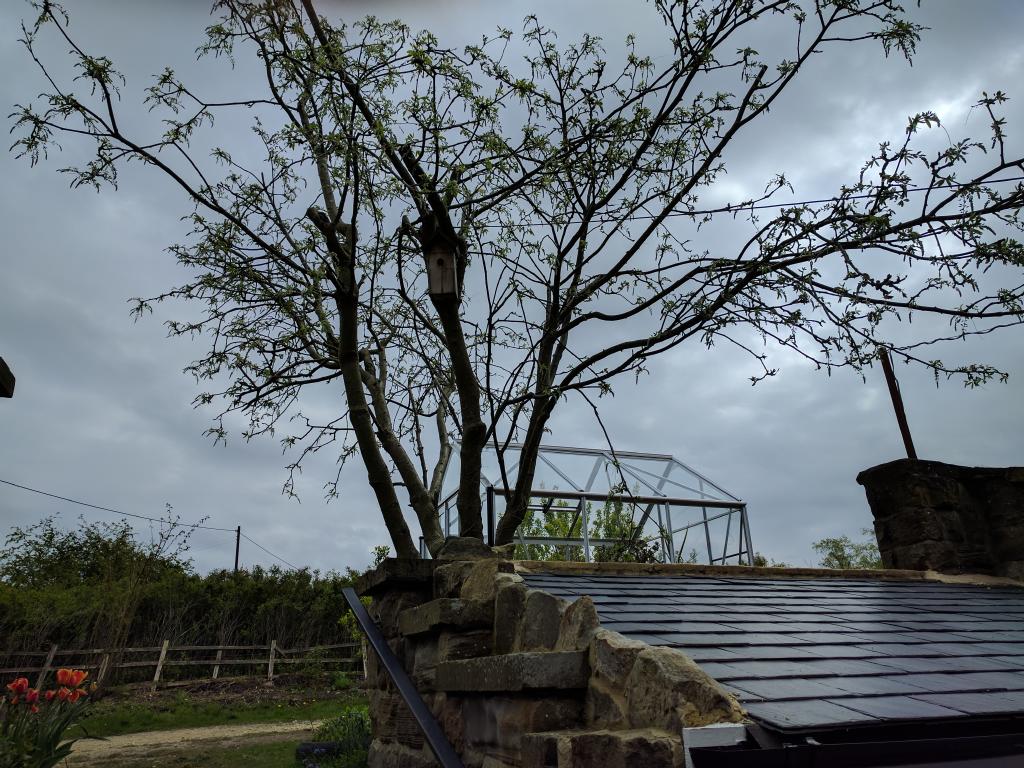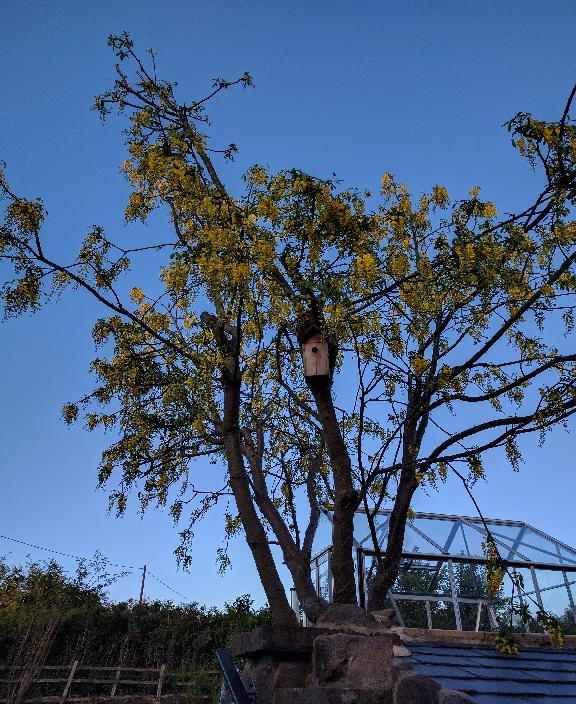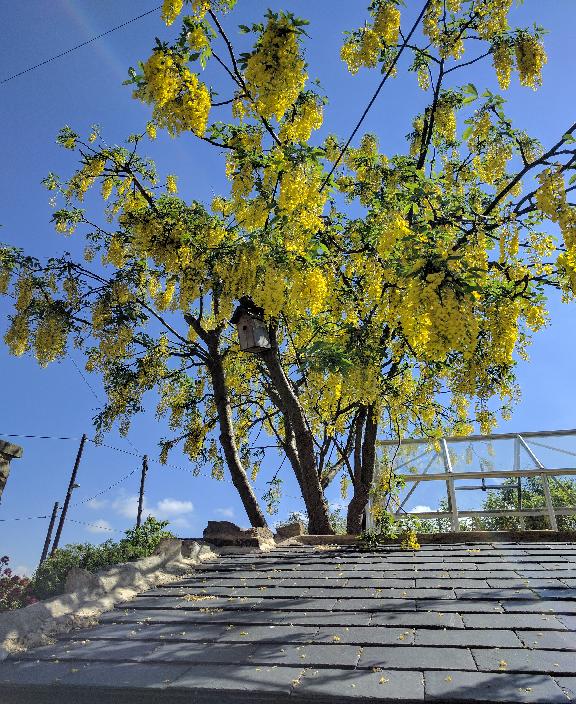 (Laburnum flowered nicely, now over.)
The tree sparrows won possession of the nestbox this year, and they've built a lovely nest...
I think egg-laying probably started by 12th May but it is hard to see through the domed nest! They hatched (at least three) around 25th May, and fledged 9th June (BTO info). I think the parents laid again almost immediately for a second clutch that hatched around the end of June. They fledged morning of 17th July. The parents don't seem to want to try a third brood.

One of the fledglings from the first brood: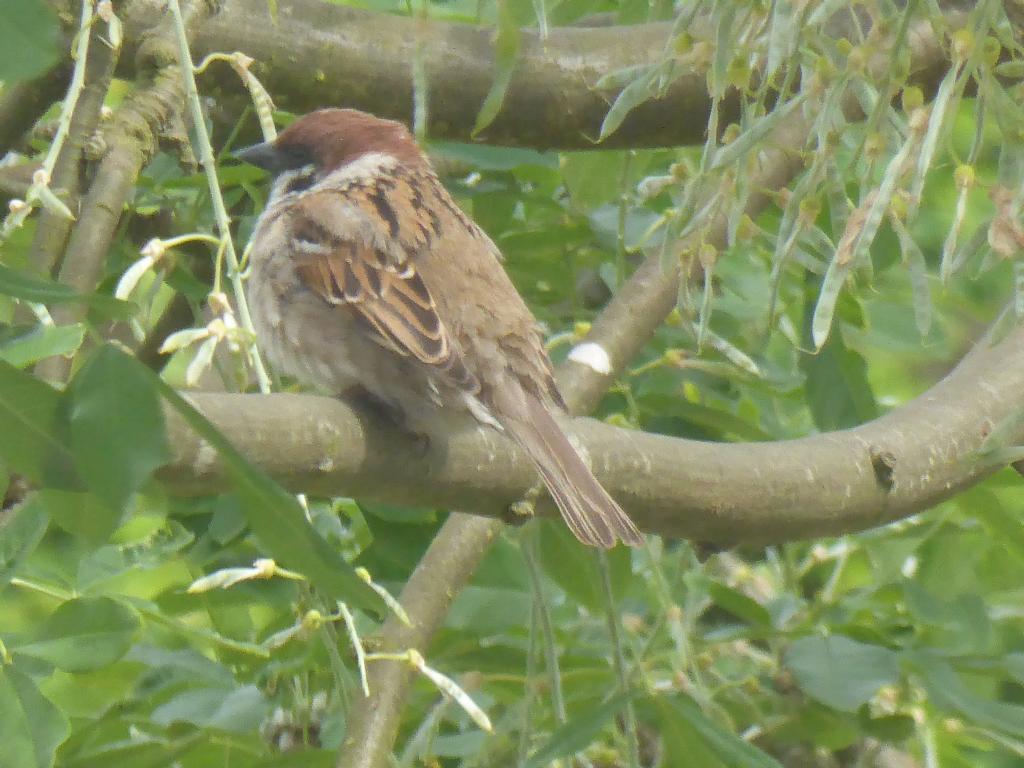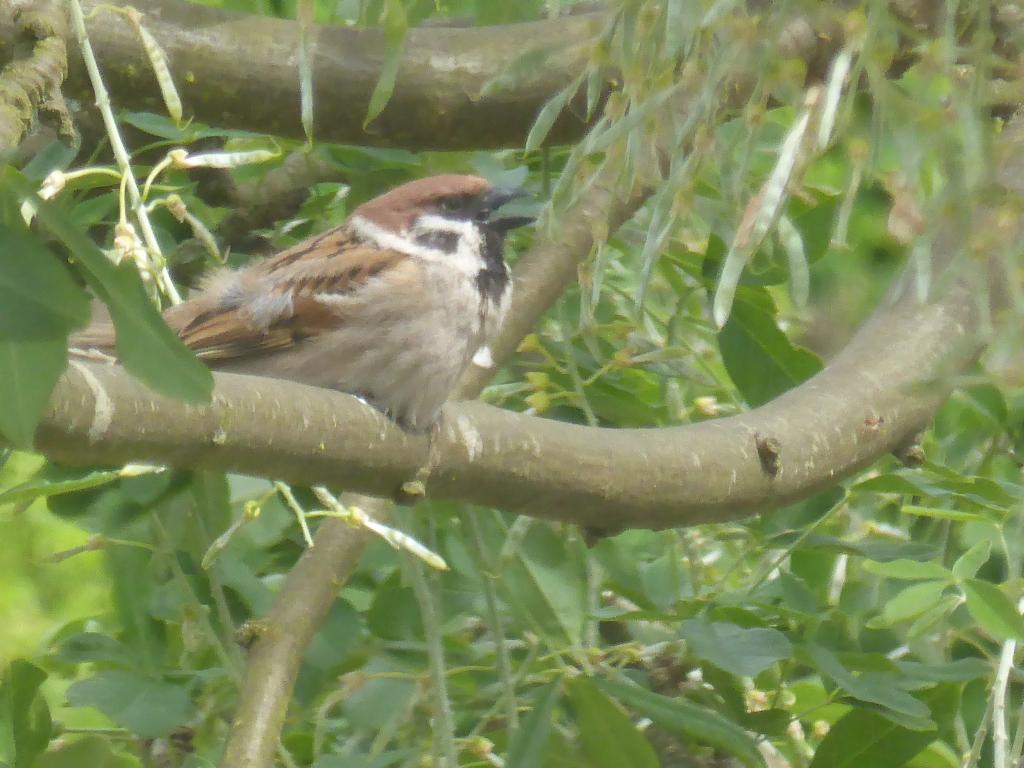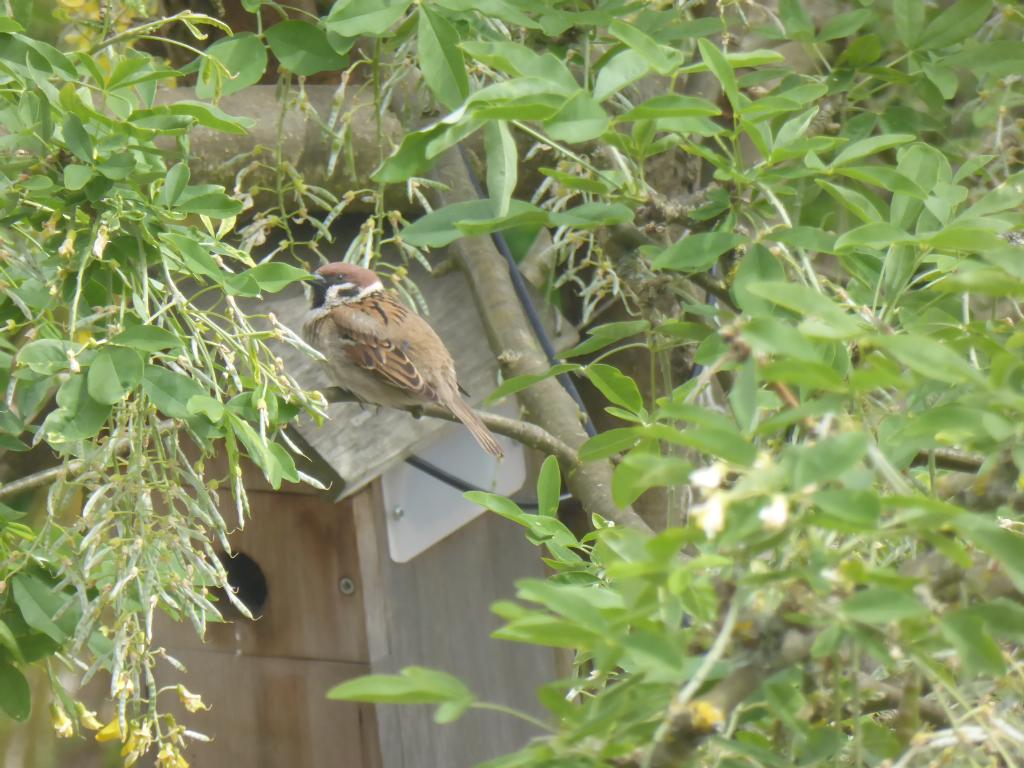 Second brood almost ready to jump. And two more in a box opposite.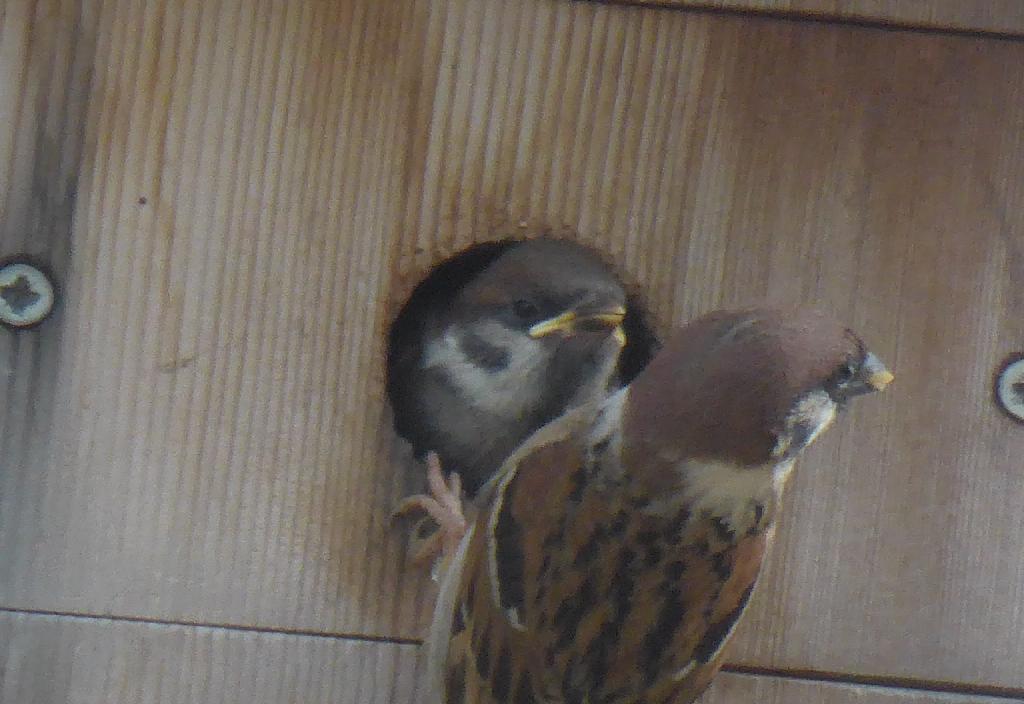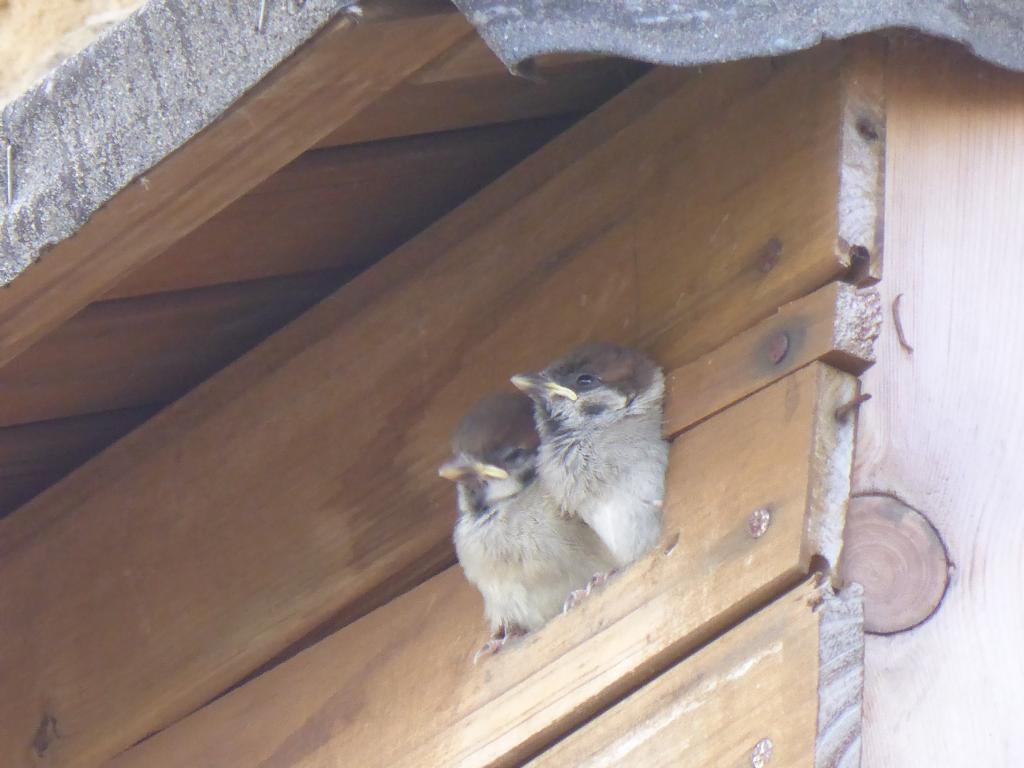 It is a good year for the tree sparrows, several more nests in other boxes nearby, too.

Here are the last 12 snapshots of the inside of the nestbox. Date/timestamps on the images.
Here are the latest 23 movies triggered by motion. Sorry no preview images for these, and they will take a few seconds to download, so be patient. I've set it to make shorter movie clips while all you can see are them going in and out. The most recent two show the last two (of three) leaving the box.
nestbox1.mov (latest) nestbox2.mov nestbox3.mov nestbox4.mov nestbox5.mov nestbox6.mov nestbox7.mov nestbox8.mov nestbox9.mov nestbox10.mov nestbox11.mov nestbox12.mov nestbox13.mov nestbox14.mov nestbox15.mov nestbox16.mov nestbox17.mov nestbox18.mov nestbox19.mov nestbox20.mov nestbox21.mov nestbox22.mov nestbox23.mov (oldest).
There is sound, but the quality is poor. I think there is a loose connection and it is essentially just noise from that, although it was working until the end of June. Damp from heavy rain probably didn't help. Can't really go into roof of nestbox to fix it while it is occupied.
---
More nest boxes with cameras at Durham University Science site now fledged, over for the year.
Durham University -- Physics Department -- Viv home pages
Revision: 19th July 2017