Glen Nevis through to Corrour (Scotland)
Note:
print quality images available on request...
Hint: use "view image" to see a larger version, then hit the back button on your browser to return to this page and select the next one...
Wednesday 14th April 2004
Glen Nevis through to Corrour:

Tuesday was wet too, so what with some melting snow as well, the waterfalls and burns were in spate.
Water of Nevis: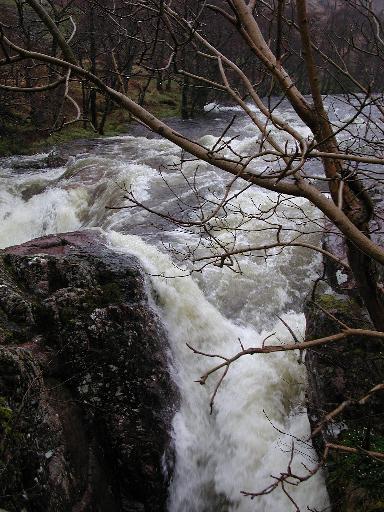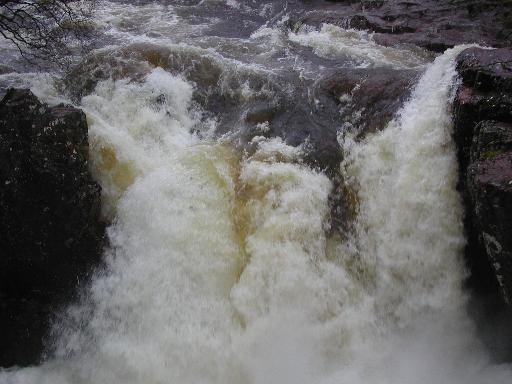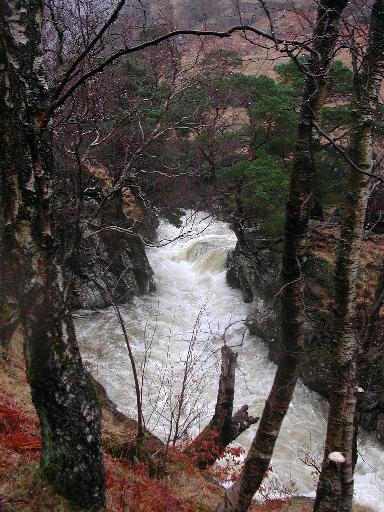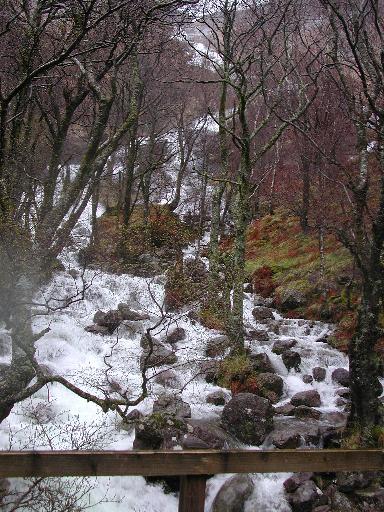 Running off Sgurr a'Mhaim: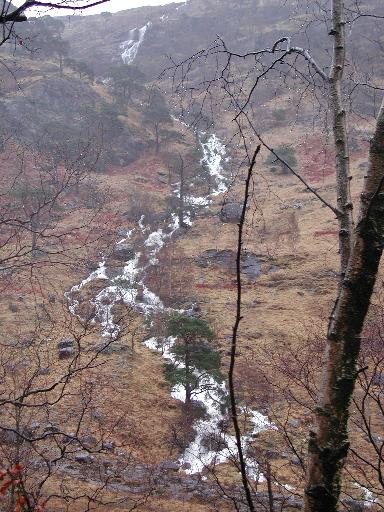 Allt Coire Eoghrainn (says the map), the slab waterfall down to the car park at the end of Glen Nevis: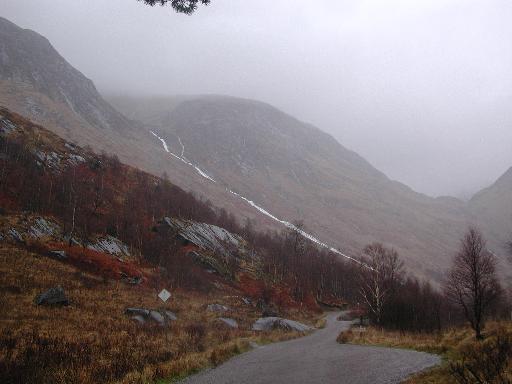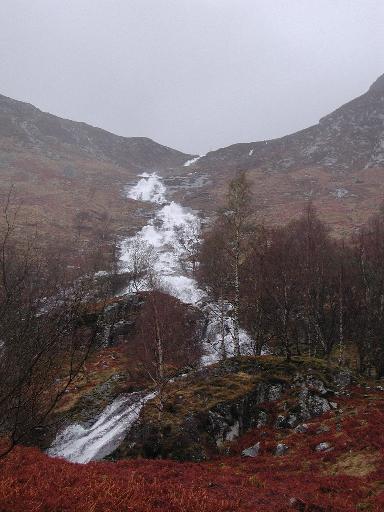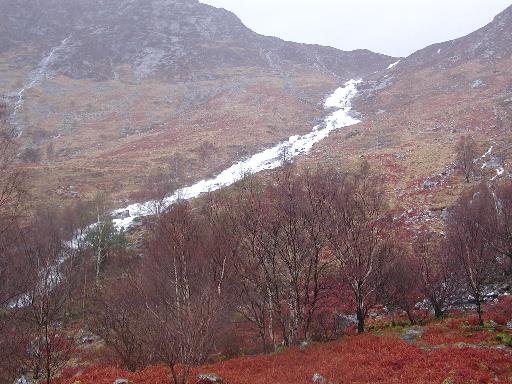 Nevis Gorge: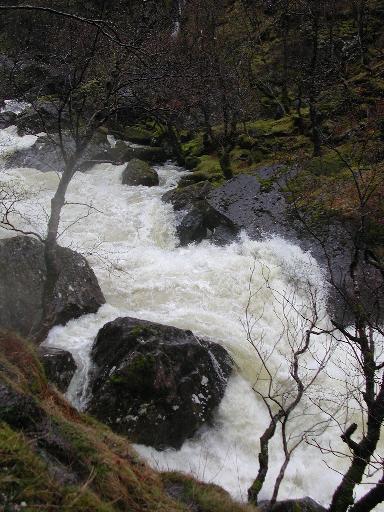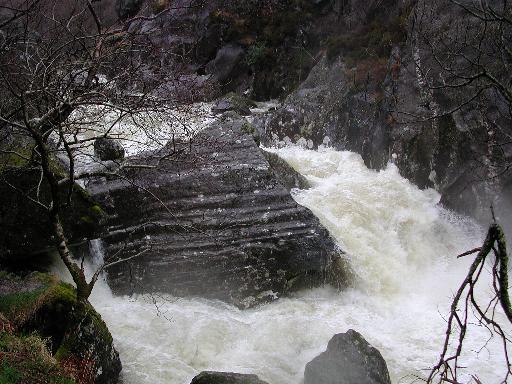 In less flooded times the boulders on the right are dry and one can scramble down them...
Falls of Steall (rather fuller than Sunday):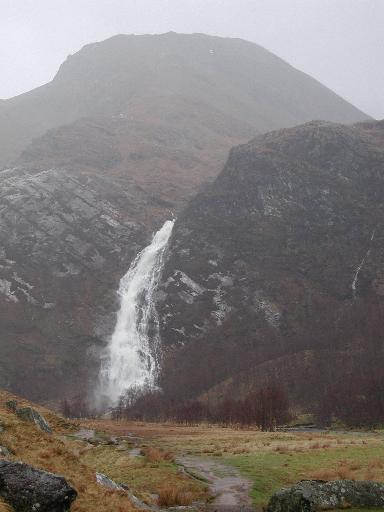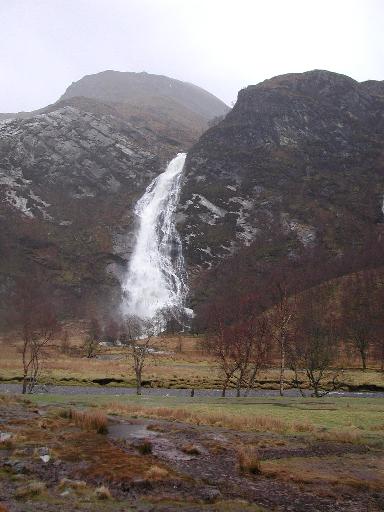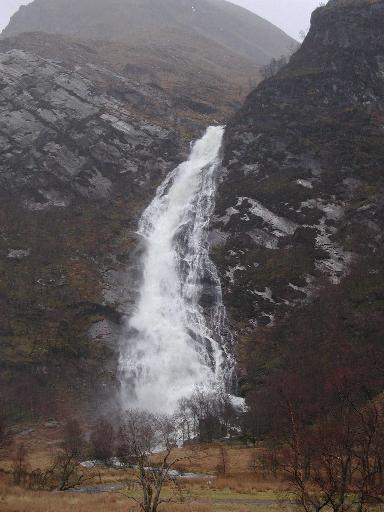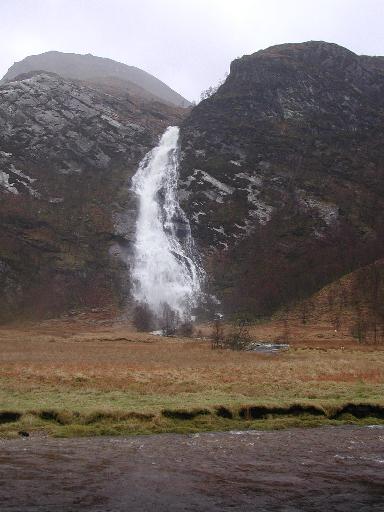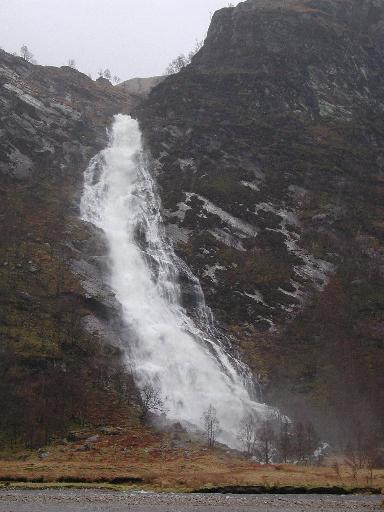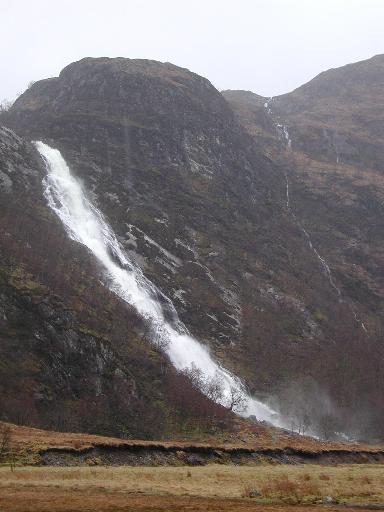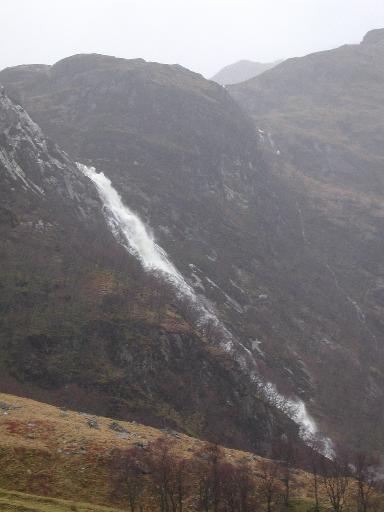 Allte Coire Guibhsachan (end of the Steall flats, between Carn Mor Dearg and the Aonachs...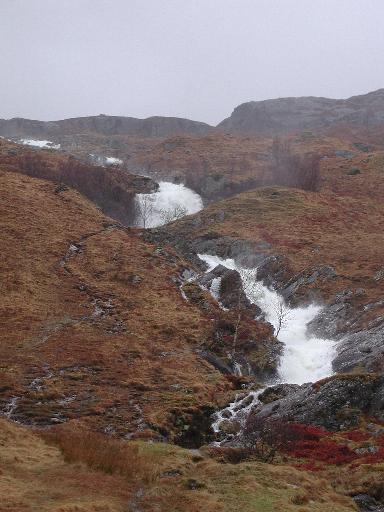 There is a hollow with a pool a little ways up where you can walk behind the waterfall I believe (I didn't go up there this time).
By the lunch spot: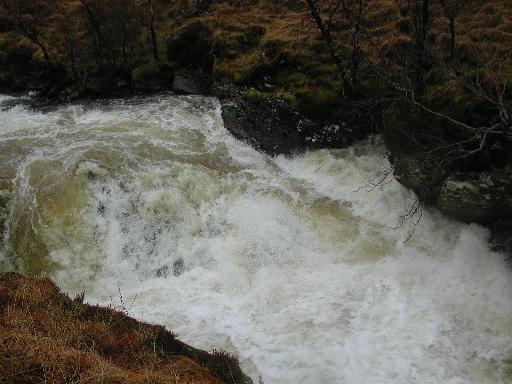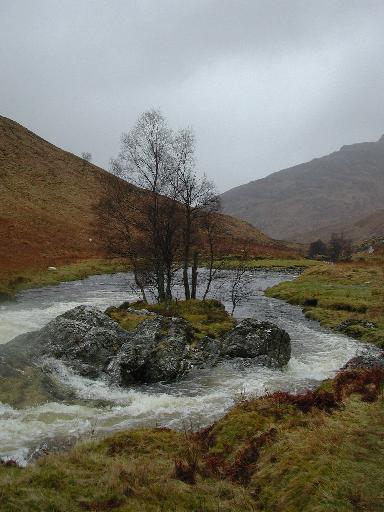 Near the watershed: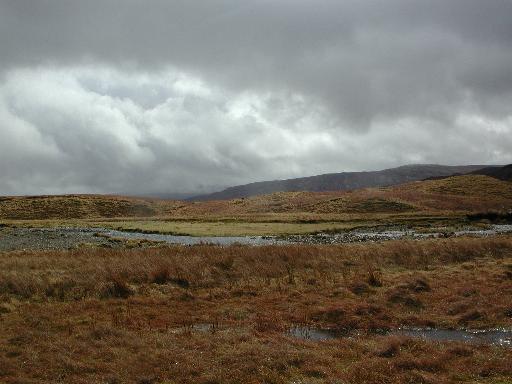 On the way to loch Treig: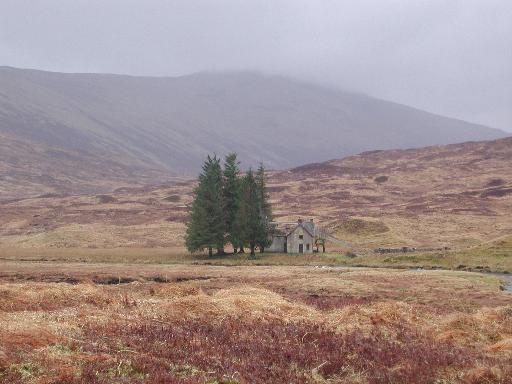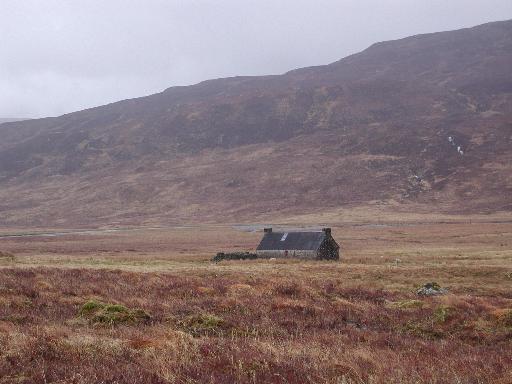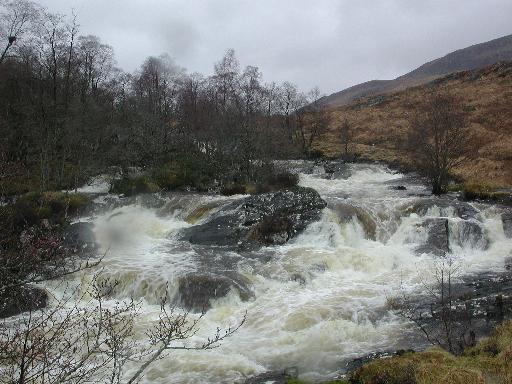 Loch Treig: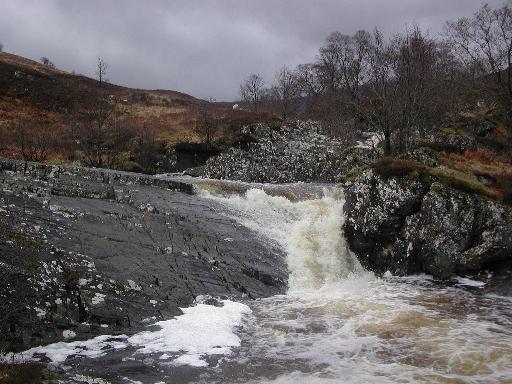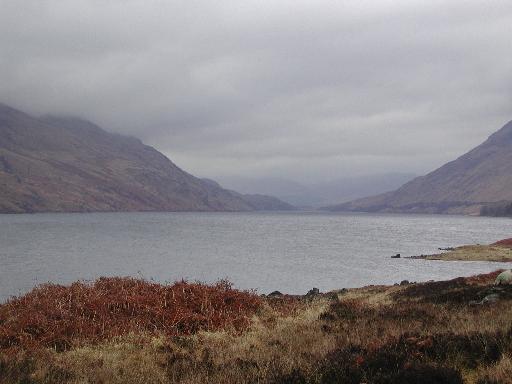 Schiehalion from Corrour station (look carefully):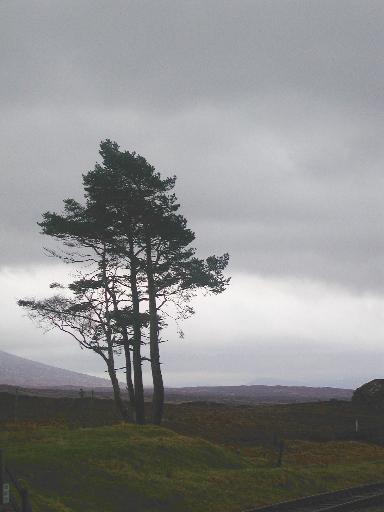 ---
Next: Thursday 16th April: West Highland Way and Mullach nan Coireann:
Return to Glen Nevis and Mamores photos page
Return to home page
---
Revision: 24th April 2004